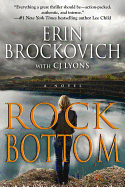 Rock Bottom
Author: Erin Brockovich with CJ Lyons
Publisher: Vanguard Press, a member of the Perseus Books Group
Copyright: 2011
Pages: 260
Also contains a Conversation with Erin Brockovich, author
Genre: Thriller/Environment/Fiction
ISBN 978-1-59315-625-1
Source: FSB Associates provided a complimentary copy in exchange for an honest and unbiased review.
From the book jacket: From New York Times bestselling author and internationally renowned environmental and consumer advocate Erin Brockovich comes Rock Bottom, a debut thriller and first in a series of novels that introduces one of the most fascinating and memorable characters in suspense fiction.
...When AJ is offered a job with a lawyer who is crusading against mountaintop removal mining, she is torn As a single mother of a special needs nine-year-old boy, AJ can use any work she can get. But doing so will mean returning to the West Virginia hometown she left in disgrace so long ago.
Upon arriving in Scotia, AJ learns of the sudden death of the lawyer who hired her. Soon after joining forces with is daughter, Elizabeth, threats begin to surface, bodies begin to pile up, and AJ discovers that her own secrets aren't the only ones her mountain hometown has kept buried. Hitting rock bottom, AJ must face the betrayal of those once closest to her and confront the harrowing past she thought she had left behind.
In Rock Bottom, Erin Brockovich combines passionate intensity, first-rate storytelling, and her real life experiences in a novel that will leave you breathless.
Review: From page one of Rock Bottom, the reader is drawn into a world of environmental ravaging, as AJ returns to her hometown to work with a lawyer set out to stop the pillaging and raping of the mountains the town of Scotia calls home. When AJ discovers her boss has suddenly died, before she has even arrived to begin her new job, her suspicions are aroused. Zach, her boss, is laid to rest the day after AJ's return to her hometown, and AJ finds herself protectively escorting his daughter, Elizabeth, from the cemetery. Elizabeth takes up her father's cause and things begin to escalate. What AJ discovers in Scotia, she has seen semblances of before. Children attending the local school have a myriad of health problems; there's an odd activist group in town, drumming up attention for the environmental cause; and death threats are made and acted upon.
Erin Brockovich (and CJ Lyons) has a gift for captivating the reading audience, drawing you in, until you feel a part of the story; making Rock Bottom an excellent read that is difficult to put down. You'll laugh, yes; you'll cry, perhaps; and you will definitely be on the edge of your seat as you become immersed in this thriller!
Highly recommended for a nail-biting, page turning experience! Rated: 4.5/5 (some deity expletives)
About the author (s): Erin Brockovich is the real life inspiration behind the Oscar-winning movie that bears her name. Today she continues to perform legal work as a director of environmental research and is involved in consulting on numerous toxic waste investigations. Brockovich is active on the motivational speaking circuit, with a thriving lecture series and a television talk show in development. She lives in Los Angeles, California. Visit Erin Brockovich at
www.brockovich.com
.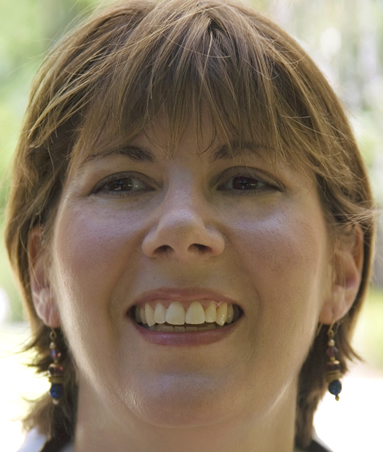 CJ Lyons is an award-winning medical suspense author of such books as Lifelines, Warning Signs, and Urgent Care. Trained in pediatric emergency medicine, she has assisted police and prosecutors with cases involving child abuse, homicide, and more. She has also worked as a crisis counselor and victim advocate. Visit CJ Lyons at
www.
cjlyons
.net
.