I was visiting April's blog,
Cafe of Dreams - Book Reviews
this morning and commented on her Question of the Day: Do you read the book before seeing the movie or vica versa? If you see the movie before you have read the book, will you go and read the book? My commentary went on for three paragraphs at which point I thought, I have something to say here and perhaps I should put it in a post.
Typically I prefer to read the book first, then go see the movie version, rather like the chicken before the egg. There have been occasions where I have seen the movie, discovered it originated from a book, and just HAD to read the book, especially if I loved the movie!! Case in point, I absolutely adore the movie
Under the Tuscan Sun
and for quite a while now I have been looking to purchase a copy of the book of the same title authored by Frances Mayes. (I can hear you saying, Amazon, am I right?)
There has been only one occasion when I saw a movie, loved it, read the book and preferred the movie. That was
Julie and Julia
. The movie is fun, upbeat, and enchanting while the book is not. (You can read my review of
Julie and Julia
the novel
here
on my blog.
Of course, there are books that I loved and HAD to see them when they came out in the theatres (ie Harry Potter, Twilight) or on DVD (Message in a Bottle, Notebook, Gone With the Wind) as the case may be. It's all good but really I prefer to read the book first.
What about you? Do you prefer to read the book first? If you see the movie version first, will you read the book afterwards? How much more likely are you to read the book after seeing the movie? How much more likely are you to go to the movie after reading the book?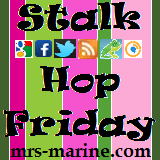 "If you find a book that you love, do you hunt down other books by the same author?"
In some cases I have. I have some favourite authors whose books I cannot pass up and have gone to stores and libraries looking specifically for their books. Those authors include but are not limited to: John Grisham, Nicholas Sparks, Carolyn Hart, Agatha Christie, Sophie Kinsella, Danielle Steel, Nancy Fairbanks, Stephen King, Michael Crichton and more.
How about you? Have you ever gone in a store looking for books by a specific author? Have you ever left empty-handed because you couldn't find any?